The Big Downgrade
December 2, 2010 · 10 min read ·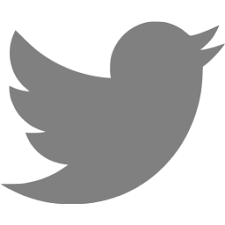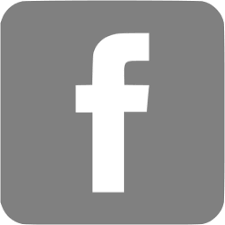 No, no, Apple's stock has not been downgraded yet! I am referring to the fact that I divided my monthly expenditures by four starting in July.
It's not that I am hurting financially, quite the contrary. This year is shaping out to be my second best year ever. I sold 5 of my portfolio companies so far (with 3 more in the process of selling) and I invested in 21 companies so far this year (with many more in the pipeline). Only 2004, the year I sold Zingy, dwarfs this year.
The increase in my monthly expenditures had been gradual. In May 2004, when I sold Zingy, I changed nothing to my lifestyle. I kept renting the same small apartment I had been living in since 2002. I still flew coach. I didn't buy anything to celebrate – mostly because there was nothing I really felt I needed that was lacking in my life. I already had a fast computer, a plasma TV, an Xbox, a tennis racquet and ski boots. What else could I possibly need or want? 🙂
I grew up with an amazing yellow lab named Ucla. He was my most loyal companion and confidante and constant provider of unconditional love. As a result, I always loved big dogs and longed for the day I could have a dog again. That said, I felt it would be inappropriate to have a big dog in New York as it would be torture for both the dog and for me. In 2005, I decided to get a week-end house. The specs were that it would be less than 40 minutes from the city by train, less than 10 minutes from the train station by car, on at least 2 acres of land, and close to a great tennis academy. I found a beautiful house in Sands Point Village near Port Washington. It had 3.7 acres of land, was right on the beach, 35 minutes from the city on the express train, and 5 minutes away from Port Washington Tennis Academy. The time had come to get the dog I always wanted. I obviously wanted a male yellow lab like Ucla and my girlfriend at the time wanted a female Rottweiler. We compromised and got both: Harvard, a white ball of spastic craziness, and Bagheera, the smartest, cutest and sweetest dog in the world (in my completely unbiased opinion of course :)!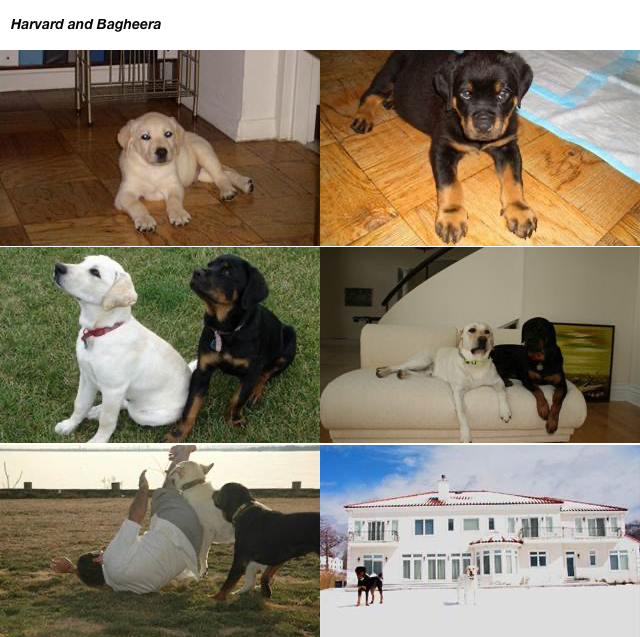 The house provided an amazing island of respite from the insanity of the urban jungle of New York and became a regular playground. I threw tons of barbeques, poker games, played tennis several times a week until my knee injury a few years ago and setup a permanent paintball field with games almost every Saturday from May until September. We played with the doggies daily and also used the house as a base for my remote controlled car and plane.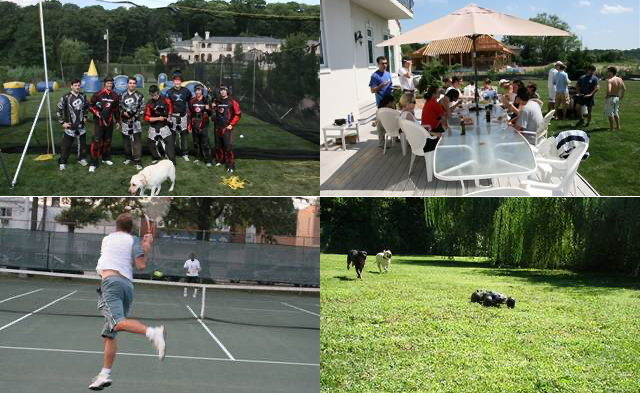 Beyond the house, not much changed. I stayed in the same apartment in the city and still flew coach. I also made sure to take a few weeks a year to adventure travel, but those experiences are reasonably inexpensive and did not impact my budget much (e.g.; my most recent 6-day stay in Kalalau cost $144!).
2008 is the year my personal burn rate really increased. In early 2008, the building I was living in (30 West 63rd street), decided to stop being a rental building and started selling condos. As I was unable to renew my lease, I started looking for a new apartment. My CFO had chanced upon a gorgeous new building at 240 Park Avenue South (19th & Park) and I moved in July into a beautiful ultra-modern, 2,300 square foot, 3 bedroom, 3.5 bathroom apartment with a 1,000 square foot wrap around terrace and amazing floor to ceiling windows with 13 foot ceilings.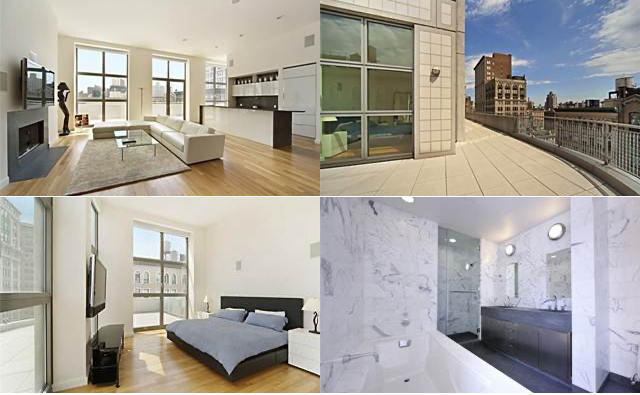 Almost concurrently (a few months earlier), I took a 2-year lease on a gorgeous Aston Martin V8 Vantage. I had always loved fast cars and used both to drive fast and go race on tracks in France. I even got to race Formula 3s and drive Formula 1s a few times. I grew up longing for Porsches, Ferraris and Lamborghinis. In fact, when I sold Zingy, I went to the Lamborghini dealer ready to buy a yellow Gallardo. Unfortunately, at 6'3" with a very long torso, I don't fit in many sports cars which severely restricted the shopping list. Besides by the time I sold Zingy (when I was 29), I had lost my childhood affection for Porsche 911s and found Ferraris ostentatious and tacky (though the gorgeous Ferrari 458 Italia is making me revisit this value judgment). I only found true love once I set my eyes on the V8 Vantage with its gorgeous lines.
Unfortunately both the car and the apartment proved to be disappointments. The V8 Vantage is the most beautiful car in the world (again in my totally unbiased opinion :). If the rest of the car matched its looks I would have happily kept it. In fact, the car is so pretty that despite its shortcomings, I almost did! However, despite its allure and acceleration (0-60 in 4.8 seconds), it's not a driver's car. It handles terribly on windy roads, especially with gravel or leaves on the ground. The car does not feel comfortable on track and is prone to wild over-steering at high speeds. Moreover, the car can't handle snow at all. I could not go up a 7-8 degree hill with a few inches on the ground despite having snow tires! Combine those shortcomings with the closing of the race track in Long Island, leaving the nearest race track several hours away, low speed limits in Sands Point with cops who have nothing better to do than to hand out speeding tickets if you go 5 mph over the speed limit or who stop you if you don't put a front license plate on (which I was loth to do because it took away from the beautiful lines of the car) and I reluctantly decided to return the car. Instead I have a more practical (at least for taking the doggies around) Audi Q5 on a 2-year lease.
The idea behind such a nice apartment was to use it to entertain. In a way it served its purpose. I threw charity events, intellectual salons, recurring poker games, intimate events and dinners with friends and larger parties. Given the quality and relatively low cost of catering in New York, I also came to realize how easy it is to throw big events in the city. Unfortunately, I had not foreseen all the negative consequences of socializing in my private apartment.
My first housewarming / white party proved so successful with around 150 beautiful attendees that the word of mouth led to an unmanageable 400 people showing up for the next party. With that many people, the event was less enjoyable as you could not move around or talk with anyone. For the next party, I setup a guest list and gave some tips to the doorman in the building to enforce it. Within a week the building passed a "no hiring the doorman to do roles beyond their building roles" policy. For the next party, I hired my own doormen who screened people in the lobby. The downside was that it created a bit of a queue in front of the building and within days the building passed a "no external hires working in the lobby" policy. I then moved the doormen to inside my apartment. For the next party, I hired a live band, which obviously led to a "no live band" policy. The next Halloween party was epic. It was co-hosted by a friend who invited all the Macy's models, it had a great DJ and lasted until 6 am. As you can imagine, within days the building passed a no DJ and no music after 11 pm policy.
I had no better luck with my intellectual and charity endeavors. I wired the apartment with microphones and speakers for one of the salons where we had Matthew Bishop, the editor in chief of The Economist in the US, Shelly Palmer, and a few others as guest speakers. Within days the building passed a "no karaoke law". I then threw a few charity events with a few hundred attendees who paid to raise money for the charity. The building then passed a "no commercial activity in private units" policy. They essentially passed a "no Fabrice in the building" rule. The entire point of renting this beautiful place was to entertain, but they made it impossible to do so (despite the fact I invited the entire building to every event). By the end it got so bad that they would call the cops with noise complaints if I was watching Lost at 10 pm on TV!
This was all the more annoying given how little time I actually spent in the apartment. It's not as though I threw events that regularly. I spend more than 6 months per year on the road, mostly at the various OLX offices in Argentina, Brazil, China, India and Russia, but also meeting our investors in South Africa or at conferences around the world. In fact this year, I spent 8 of the first 10 months on the road. Worse, even when I am in NY, I actually spend 4 days per week in Sands Point and 3 days per week in the city. As a result, I don't think I ever threw more than 2 events per month. Last year, I spent less than 60 days in the apartment and this year less than 30 days.
I also endured all the pains of moving in a new building when I first moved in. For the first few months, the heat and hot water did not work. There was an air leak in the windows and a water leak in the wall. The electronic system repeatedly failed. After 7 months, all the glitches were fixed, but it was a pain in the neck to deal with everything. Once everything was set, I actually very much enjoyed the apartment (except for the annoying neighbors), but I was no happier in the new place than I had been in the old place (my mean level of happiness is 8.5 out of 10). Moreover, while I liked throwing events, I would have been just as happy only throwing smaller events with my close friends. After all, I can always go to my friends' parties and salons, or even rent a large party space if I am desperate to host my own!
I obviously did not renew my lease when it ended this June. Because of all the traveling, I have decided not to get a place in the city for now. I just commute or stay in hotels when I am in the city. Between the rent of the 240 Park Avenue South apartment, the monthly costs associated with the apartment (cable, Internet, electricity, cleaning), the cost of the parties and the cost of the Aston Martin all of which I have now foregone, and taking in consideration the decrease in the Sands Point rent I negotiated, my monthly expenditure level has divided by 4 since June.
Interestingly enough through hedonistic adaptation, the process by which we adapt to changes in our life circumstances whether good or bad, my happiness level has not been affected at all. It did decrease at first as my socializing decreased because of the the pain of commuting. Several times I just miss the train at night and it took 2 hours to get home between the waiting and the trip back on the non-express train. However, my happiness reached its earlier peak when I started staying in hotels in the city during the week or taking cars back to the house late at night instead of waiting for the train.
Funnily enough, I also have to move out of my house in Sands Point. The neighbors here are just as annoying as the neighbors in the city. They passed a "no air gun" law in the village of Sands Point last year. After that, the cops started shutting down our paintball games within a few minutes of them starting. The neighbors also call the cops every time I walk the dogs on the beach without a leash (which is apparently against the law) and when I throw large BBQs (noise complaints). They also refused to let me build a tennis court on the property. The court would have been hidden from sight by trees, but despite that, the Sands Point Village requires written authorization by the neighbors. They were obviously overjoyed not to give it to me.
As a result I will be moving to Bedford in Westchester in January to a beautiful house with 20 acres of land, surrounded by natural parks. I also convinced the owner to get a permit to build a tennis court. We should now have plenty of room for all the fun and games! Hopefully the slightly longer commute (50 minutes to Grand Central instead of 35 minutes to Penn Station) won't be too much of an issue. If it is, I will just spend a bit more time in hotels or might get a nice 1 or 2 bedroom apartment in the city.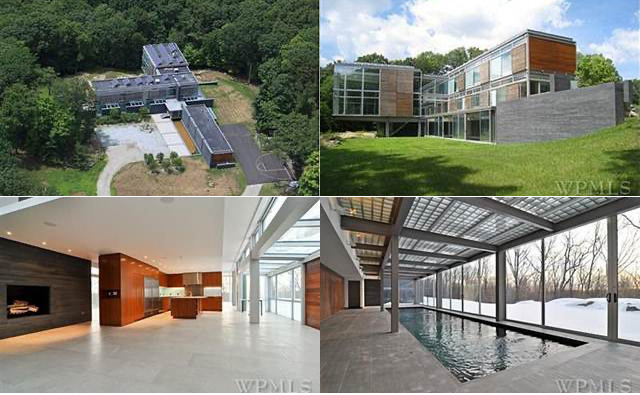 All this will increase my monthly burn again, but it will remain 25-50% lower than it used to be. As always, I still fly coach, but I have so many miles, I now get upgraded all the time 🙂 I also found a good use for all the monthly savings: invest in more startups! I realized this year how much I truly love angel investing: I get to meet tons of young new entrepreneurs, I get to see and hear the newest developments in the market and I get to participate in the growth of amazing companies!
The best financial philosophy thus seems to be "penny foolish, but pound wise". Don't sweat the small expenditures which won't affect your financial wellbeing and make your life simpler, but be careful with the larger purchases. Moreover, it's best to focus on buying "experiences" rather than actual goods.
That slight non-sequitur aside, what I have learned the most through this entire experience is how little my personal happiness is impacted by my expenditure level. It is much more driven by my personal relationships, the love of my dogs, my personal sense of accomplishment and all the fun activities I get to do – be they through adventure travel or closer to home the simple joys of blogging, tennis, video games, ping pong, foosball, air hockey, movies, poker, theater and the like! In fact even when I have to give up some activities (like I had to with tennis and skiing after my knee injury), there are always other fun things to do!
---