Heresy: The best Windows Vista Notebook is an Apple MacBook Pro!
August 18, 2007 · 3 min read ·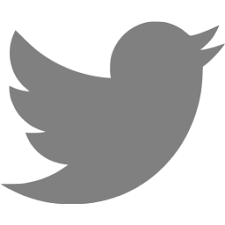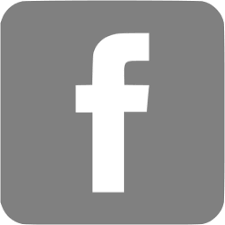 I should start with a foreword. I have never owned a Mac or considered owning one. I got my first PC in the early 1980s and have been using them ever since. I never thought I would ever consider getting an Apple computer, but when Apple switched to Intel processors and then released Bootcamp, it became a possibility.
In general, I like notebook PCs with a 17" screen and 1920*1200 resolution to display more information, have more open windows and play games. The downside of notebooks with 17" screens is that they have a tendency to be heavy (10+ pounds with the AC adapter) and have short battery lives. When the MacBook Pros came out a year ago I considered getting one but the graphic card was way too underpowered for playing PC games and I settled for a Dell Inspiron 1705. When the Dell died (my notebooks die often as they get roughed up in all the travel I do), I ordered a Dell 1720 mid-June. However, Dell kept pushing the delivery date back. It was first delayed to July 17, then August 1 and then on August 1 they said the delivery would be in September. Annoyed, I cancelled the order and started looking for alternatives.
I looked at all the alternatives: Sony, Toshiba, Gateway, Alienware, but could not find a 17" notebook that had made any progress on weight and battery life. I am not even sure why I ended up looking at the Apple website, but was surprised to see that the new MacBook Pro 17" notebooks had Nvidia 8600M GT cards. I would have preferred an 8700 card, but the 8600 is good enough for most of the games I play. I ordered my first Apple. I got the high resolution glossy screen (most online reviews suggest glare is not an issue, in fact it might be better than their matte screen for glare) and 7,200 RPM hard drive. Two days later, the computer arrived.
Setting up Vista Home Premium was extremely easy. You download Bootcamp from Apple.com, install it, burn a CD of Apple drivers for Vista, install Vista and then run the CD that you burned. Everything worked perfectly. I installed Office, all my applications and games and it worked like a charm. With a 2.4Ghz Core 2 Duo processor, the 7,200 RPM drive and 2Gb of Ram, it's very fast. At under 8 pounds, it's the lightest and most stylish 17" notebook on the market. Battery life has also been impressive at over 2 hours of continuous use in Power Saver Mode (I could barely get 80 minutes on the Dell).
At first, the lack of right mouse click and the fact that many keys were not working as expected were annoying, but then I found Input Remapper. This software allows you to use fn + left mouse click to get a right mouse click and gives you all the traditional Windows keyboard functions: alt-F4, delete, etc. Ever since I installed it, the MacBook Pro has truly become the best Windows notebook I ever had! You can download Input Remapper at:
http://www.olofsson.info/index.html?inputremapper.html
Now I am hooked. It would not surprise me if all the future notebooks I get are made by Apple. Apple should really offer a Windows Vista pre-install option on its notebook. I heard the counter argument that it would allow for unfavorable side by side price comparisons with Dell, but I don't buy it. Apple computers are more expensive than similarly powered PCs. Everyone knows it. My MacBook Pro cost 33% more than the equivalent Dell, but it does not matter. It's stylish, light, well designed and I am willing to pay a premium for it. I am convinced they would sell millions of those if they had Vista and Office pre-install options.
Regardless, I am now a fan!
---