---
As the holiday season is fast approaching, I wanted to share my recommendations for the year. Let me start by saying that I stand by all my recommendations from the 2022 Holiday Gift Guide. If you are looking for a monitor, TV, ultra-light travel laptop, laser projector, office chair and/or essentially anything you need for your home office setup, refer to that guide as I am only reviewing new gadgets for this year and have not updated my core setup.
Gaming Laptop: Lenovo 16″ Legion Pro 7i 16IRX8H Gaming Laptop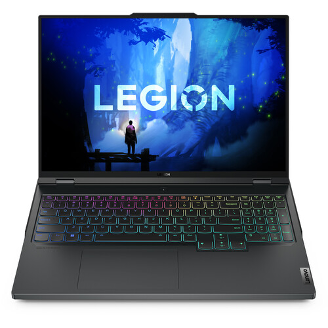 I mostly travel with the incredible LG Gram 17". It weighs 3 pounds which is insane for a 17" notebook and essentially has infinite battery life. It only costs $1,899 with 32Gb of Ram and a 2Tb SSD and has a respectable NVIDIA 3050 GPU. As impressive as that is, you cannot game with it. If I am travelling somewhere for an extended period and want to be able to game, I take the Lenovo 16" Legion Pro 7i 16IRX8H. It's insanely powerful. The centerpiece is a NVIDIA GeForce RTX 4080 with 12Gb of GDDR5 VRAM. It powers a really nice 16" 2560*1600 240Hz IPS display and can essentially run any game you can imagine to its full potential for a very reasonable $2,099. Obviously, it does not have great battery life and it weighs 6.2 pounds, so I only travel with it if I am going somewhere for a long time and essentially use it as a desktop replacement. When I am not traveling, it's setup as a companion gaming PC for when friends come over and we play co-op online. For $400 more you can get the 4090 version which is also an amazing deal for what it is, but overkill for most.
Headphone: SteelSeries Arctis Nova Pro Wireless Multi-System Gaming Headset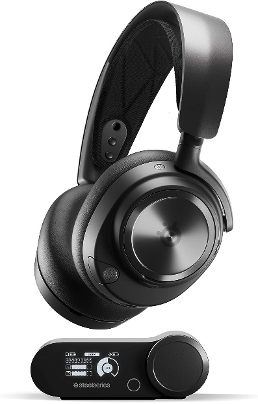 The HyperX Cloud II Wireless headphones I recommended last year are great. They are inexpensive at $109 and have amazing sound and noise cancelling microphone so you can take calls in noisy environments. However, they are reasonably bulky and hard to travel with. Also, because they do not support Bluetooth, they don't work with your cell phone so they are really only for your PC & PS5.
Given how much I travel, I decided to splurge for the SteelSeries Arctis Nova Pro. The sound is amazing, and they have an all-important noise cancelling microphone that allows me to take calls in super noisy environments (e.g.; airports and train stations) with no one on Zoom hearing any background noise. They are compact and with a retractable microphone and rotating earcups they fit nicely in my eBags Pro Slim Backpack. I leave the connector box and extra battery with my desktop setup and just connect the headset via Bluetooth to my iPhone and notebook when traveling. The Bluetooth connection is a bit finicky. It took me a while to figure out that I had to keep my finger pressed on the Bluetooth button for a long time every time I wanted to connect to a device that I had already paired, but other than that they are amazing. My only real criticism is their price. At $319, they are very expensive.
Drone: DJI Air 3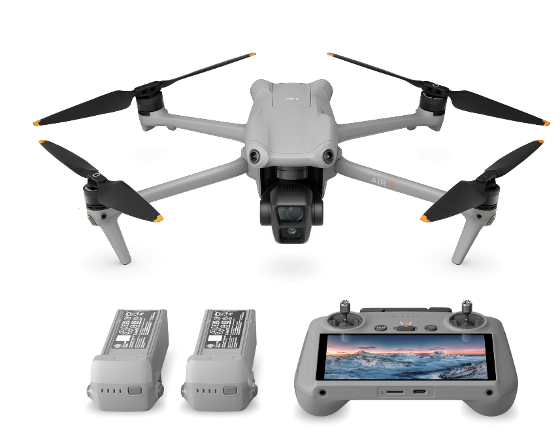 When my trusty Skydio 2+ met its demise in a kiteboarding incident, I was hoping that Skydio was going to announce the Skydio 3 at their event this past September. Unfortunately, they decided to exit the consumer market to focus on the professional market.
I tested a variety of drones to replace it. Ultimately it came down to the DJI Mavic Pro 3, Air 3, and Mini 4 Pro. It's important to note that I mostly use them in automatic follow mode which DJI calls Active Track and Spotlight when I kite surf and heli-ski. The Skydio does a better job than any of these drones, but as these are the best of the rest, so they must do for now.
Ultimately, I picked the Air 3 because I did not need all the features of the much more expensive Mavic Pro 3. I hesitated to with the Mini 4 Pro which has a really cool ActiveTrack 360 feature and is significantly more compact. However, because it's more compact it handles strong winds less well. The Air 3 and Mavic Pro 3 can both handle winds of up to 27 mph making them the logical choice for filming kite surfing.
The drone films in a gorgeous 4K at 60 fps. You can pick one of two cameras to film with either with a wide angle at 1x or medium with a 3x optical zoom. The flight time is super impressive at 46 minutes, and you can fly up to 32 km.
I highly recommend that you opt for the DJI Air 3 Fly More Combo with two extra batteries and the DJI RC 2 remote for $1,549. The remote with the built-in screen is infinitely more convenient than having to mess with attaching your phone to the remote.
The drone is not perfect and there are a few annoying features. You can't take photos while you are filming. You must either film or take photos. You can't switch camera while filming. You must stop filming to go from the wide angle to the 3x camera or vice versa. As aforementioned, ActiveTrack and Spotlight are not as good as the Skydio tracking mode. That said, for now this is as good as it gets.
Charging Station: 8 in 1 Wireless Charging Station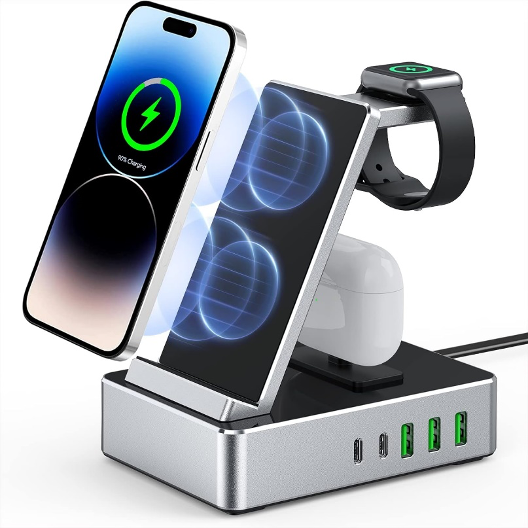 There are many options out there, most of which are rather expensive. I opted for this no-brand option on Amazon because it includes a wireless charger for your iPhone, Apple Watch, a charger for your AirPods, 2 USB-C ports, and 3 USB ports all for $49.
My only criticism is that you must mount your existing Apple Watch charger into it, but for the price, I really can't complain. I put it on my nightstand and literally charge all my devices with it: iPad, Kindle, iPhone, AirPods, Arctis headphones, Apple Watch and much more!
Video Games: Gears 5: Hivebusters, God of War Ragnarök, and Age of Empires IV: The Sultans Ascend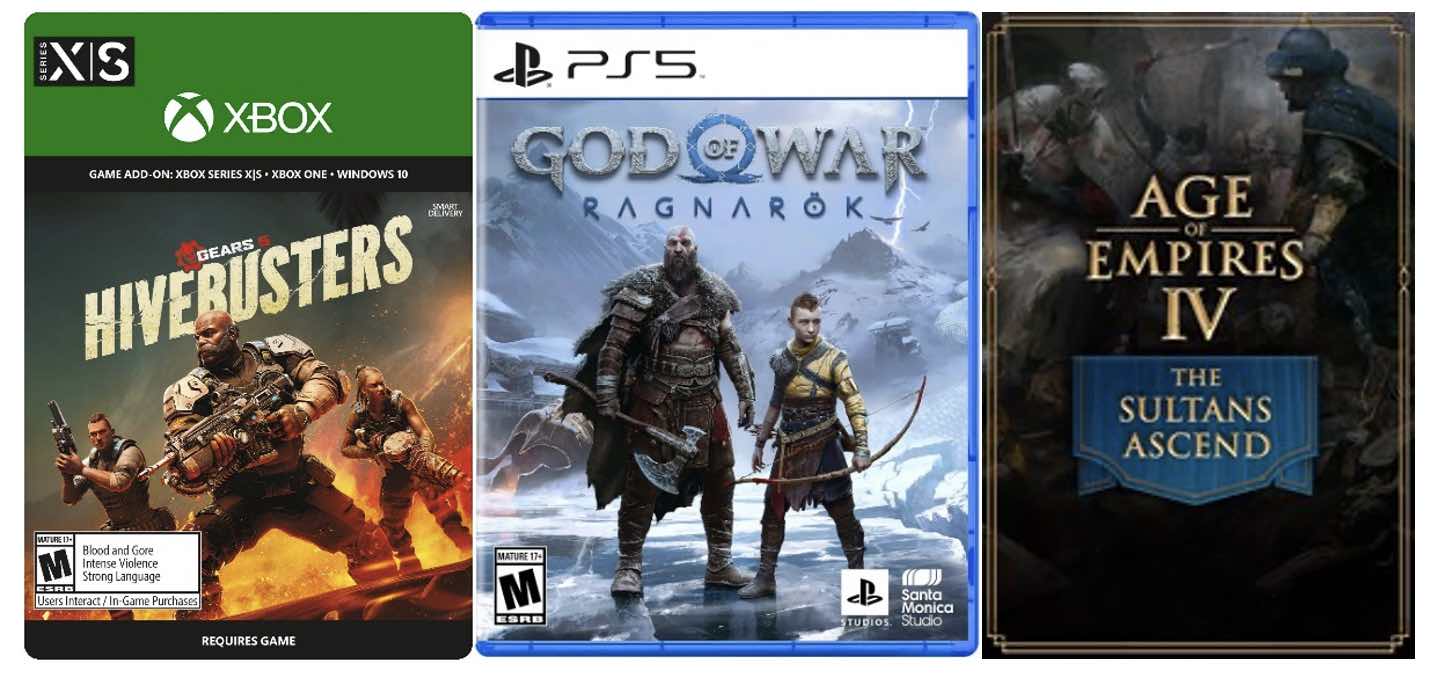 I love third-person action-adventure games like The Last of Us, Drake Unchartered, or Tomb Raider. The only thing I like more in the genre is a co-op action-adventure game. Last year my brother and I finished Elden Ring in co-op, which scratched that itch (yes, I realize that technically it's a Souls style game). A few years ago, I finished Gears 5 with my brother and a friend. Unbeknownst to us, they released an expansion: Gears 5: Hivebusters. It's a great expansion to the game and I am having a blast playing the co-op campaign with two friends in my man cave / console gaming room.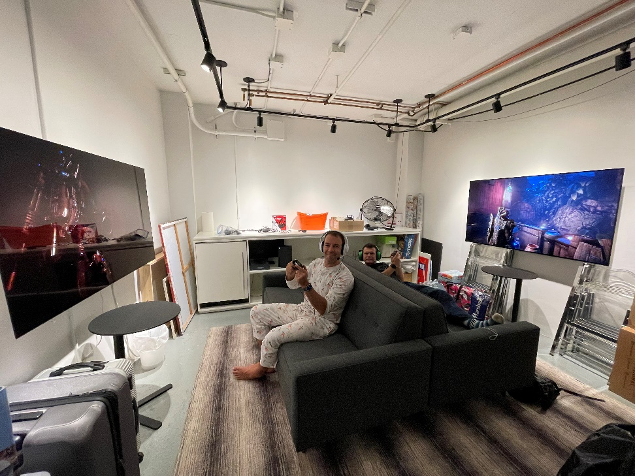 God of War Ragnarök, the latest entry in the God of War franchise, is my 2023 replacement for Elden Ring despite the lack of multiplayer. The story picks up where God of War left off after Kratos and his son Atreus' journey through Scandinavia. The graphics are amazing, and the story is super compelling even though the game play and level design is way more linear than in a game like Elden Ring. My only gripe is that found Atreus' personality grating, but it's a minor quibble in what is otherwise a masterpiece.
As I mentioned in last year's gadget guide, I fell in love with the Age of Empires franchise all over again with the release of Age of Empires IV with its improved graphics and quality of life improvements. My love for the game has only deepened as the developers kept improving it, adding all the features that were missing at launch, and balancing the game extremely well. I even managed to get to Conqueror I and be in the top 1,000 players in the world in multiplayer which is a testament to my appreciation for the game and the tons of real time strategy playing I did in my younger years. They just released The Sultans Ascend expansion making an already great game even better with 2 full new civilizations, 4 new variant civilizations, and even more quality of life improvements (e.g., reworking walls).
I realize that the game of the year is Baldur's Gate 3, but it was just released and with a 100-hour playthrough time, I won't get to it until 2024. It will be vying for my attention with Elden Ring's expansion Shadow of the Erdtree. BTW this is the reason I am reviewing Ragnarök in 2023 despite it being technically a late 2022 game. I needed to finish Elden Ring first and I do not have the time to game more than a few hours per week.
Ear Plugs: Loop Switch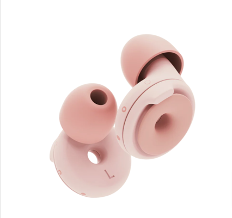 Hearing loss significantly increases one's risk of dementia. Given the number of environments we find ourselves in that are extremely loud I find the Loop Switch to be a life saver.
It has three modes which allow you to adapt to the situation you find yourself in:
Quiet: maximum noise reduction to let you focus and give you peace and quiet.
Experience: Reduce the volume while keeping sound quality clear (e.g., music festivals and parties).
Engage: It reduces background noise while keeping speech clear for easier conversations.
Note that I recommend getting them in pink as they blend better with your skin color.
RC Truck: Traxxas XRT & X-Maxx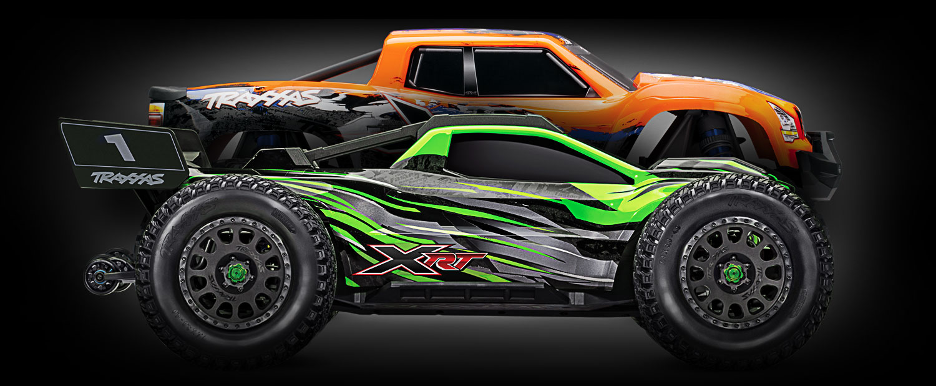 I grew up doing acrobatics competitions with RC planes and racing RC cars. My love for it has not abated. In fact, I ended up building a RC track at my house in Revelstoke. I opted to buy the Traxxas XRT & X-Maxx. At 1/5 and 1/6 scale respectively they are enormous, so much so, that my track is too small for them. I will rework it next summer.

The trucks are super-fast and super fun, and most importantly given the number of beginners I have driving them, they are super sturdy. They are both amazing. The XRT is clearly the better, faster truck, and is more predictable to drive, but the X-Maxx feels more fun to drive. I can't recommend them enough.
Ice Bath: The Plunge All-In or The Odin

I have been meaning to install an outdoor ice bath at my house in Turks & Caicos for use after our intense tennis and padel matches, before hopping into the hot tub. I wanted one that was automatic (where you don't need to put ice cubes in the water to cool it down), self-contained, and easy to use and maintain.
The best reviewed cold plunge is the Plunge All-In but aesthetically it did not fit with the brown wooden deck around my hot tub. As a result, I chose the Odin XL instead. It's great and looks fantastic. My only gripe is that it took months to be delivered as it's built and shipped from Australia, but if you are patient, it's worth it!
Mobile Roaming Solution: Airalo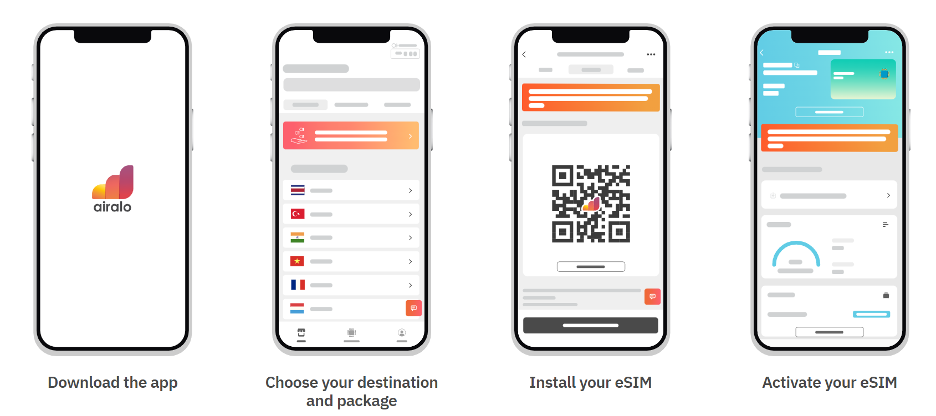 T-Mobile is by far the best mobile operator if you travel internationally. They offer extensive free 5G in many places, inexpensive data passes, unlimited free texting, and calls at $0.25 per minute. This is substantially cheaper than anything on offer from all other operators. Sadly, if you travel internationally too much, T-Mobile also blocks your international data access. After this happened to me in September, I considered switching operator, but none of them were compelling.
Ultimately, I encountered Airalo. It allows you to install an eSIM in your phone and buy data packages at reasonable rates in almost all geographies. It's what I used in my most recent trip to Europe and am currently using in Turks & Caicos.
It's exactly what I was looking for and works exactly as advertised. It's a lifesaver for those of us who travel extensively around the world. I cannot recommend it enough.
Newsletter